GMAT or GRE
GMAT and GRE, at the first glance, are pretty identical tests. However, this is not true. Let's try to understand what differences and similarities these tests have and how to choose the convenient exam.
GRE and GMAT Similarity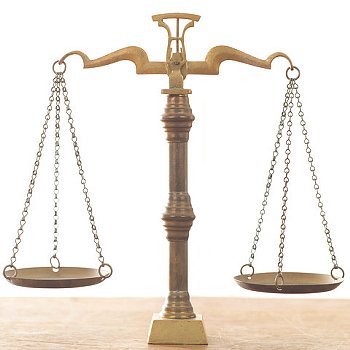 Certainly, both of them are close to each other. They are both adaptive tests on analytical skills; both of them were made up in English. People usually try to pass these tests to enter the graduate programs. They are similar in the set of sections. Both of them have math section which is called "Quantitative", verbal section – "Verbal" and essay – "Analytical Writing".
Differences between GMAT and GRE
Differences between these exams consist in the fact that GRE can be passed as writing test without using PC (it's really important for person who isn't so good in typing or working on computer in general). GRE forces you to write two essays, but GMAT had several changes in 2012, so you should write only one essay and instead of second one you should deal with new section – "Integrated Reasoning".
GRE is designed for the young men, who want to enter the graduate program or business-school. The given test is supervised by special organization – Educational Testing Service (ETS). Also, there are special tests on different subjects – physics, chemistry, biology, music, etc. You should pass these tests if you are willing to enter the masters program on appropriate specialty. Students pass GMAT test to enter the series of graduate programs like economics, finances, management, leadership, administration, business, etc. Also you can enter such famous programs as EMBA and MBA.
There're some other important differences, which can influence on your choice.
Passing the GMAT costs nearly $250. That is more expansive than cost of GRE – nearly $190. Sixty dollars isn't a pot of money, but if you are not so confident in your choice of educational program, then you'd better choose GRE test, because it is just cheaper.
Math section of GMAT is pretty difficult. That's why you should pass this test if you are good in algebra, geometry. Almost all of the people, who had chosen the GRE test, are humanitarians (journalists, ecologists, artists, sociologists, etc.). That is predictable, because mathematical part of GRE test doesn't exceed the limits of school math program (by the way, it's even much weaker than it). This thing is the main advantage of GRE test for humanitarians. Math section won't be judged so hard as other parts. Even if student made a several mistakes in math, he can get a maximum score. In GMAT test everything is much more serious, because if you fail even 1 time, you will lose the score. So, if you are so far from math, you obviously should choose GRE test.
Differences in the Math section are not as important as differences in Verbal sections are.
GRE questions are directed to the test of your vocabularies.
In GMAT test you shouldn't try to distinguish the synonymous words.
Nikolaas Van de Loock is applying to U.S. universities. In this video he compares his experience regarding taking the GRE, GMAT, TOEFL and IELTS tests. He also discusses how he prepared for
So, if you want to pass GMAT exam, you mustn't know huge number of words, which exceed the limits of everyday's lexicon.